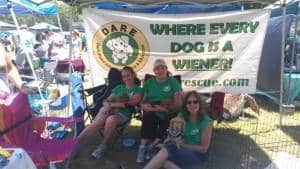 So, you can't foster but you want to help and you don't know how?
There are numerous ways you can volunteer and help support the mission of DARE.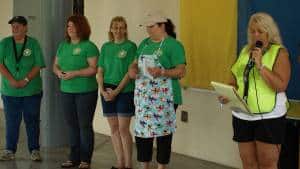 Volunteers are always needed to:
Transport dogs to their foster or forever homes
Attend adoption events and answer questions for the visitors
Donate items for us to sell on our E-bay site.
There's even more you can do!
You can help plan our annual picnic and even man a booth at the picnic
You can ask the local vets and pet stores in your area if we can leave our brochures with them to be distributed (we will supply you with plenty of brochures).
You can have a garage sale and donate the proceeds to DARE.
Perhaps you are involved with a group like the boys or girls scouts, or a church group that could host a car wash and donate the proceeds to DARE. The opportunities are never ending and we welcome new suggestions!
Volunteers come in all shapes, sizes, skill set, temperament, and availability… just like our beloved Dachshunds.
If you are interested in volunteering for DARE please email us at: info@daretorescue.org and provide a brief description about yourself, a phone number to call you, and your City and State.
Someone will be in contact with you within 3-5 days to speak with you and get you on the volunteer list so that you too can begin helping the doxies of DARE!
Thank you